Hello Readers, Recently we launched our ShrtFly WordPress Plugin. Currently, it is not available on WordPress.org but you can download it from our website for free. Using this plugin you can easily shorte thousands of links that are linked to your website. You can also target websites that you want to shorte or not.
The plugin size is just 3KB you can easily use it on your WordPress website. It won't affect your site loading speed as compared to other plugins just because it is very light in size.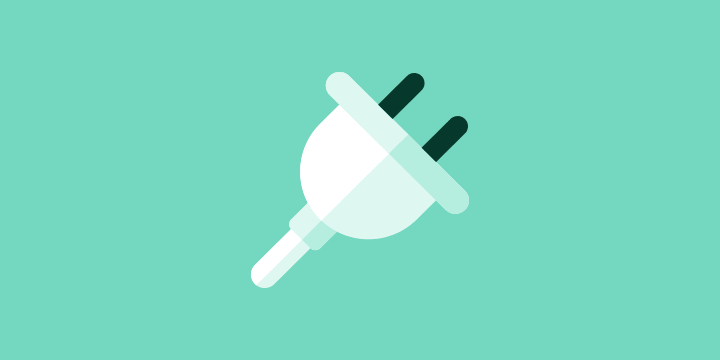 Just activate the plugin and seat back and relax other work will be done by the plugin automatically. No need to worry about the links and no need to login ShrtFly account daily for creating the short links.
How to configure ShrtFly WordPress plugin on your website
First of all download, ShrtFly Plugin using the Download Button
Login to your WordPress website to find out Plugins options Click on Add New plugin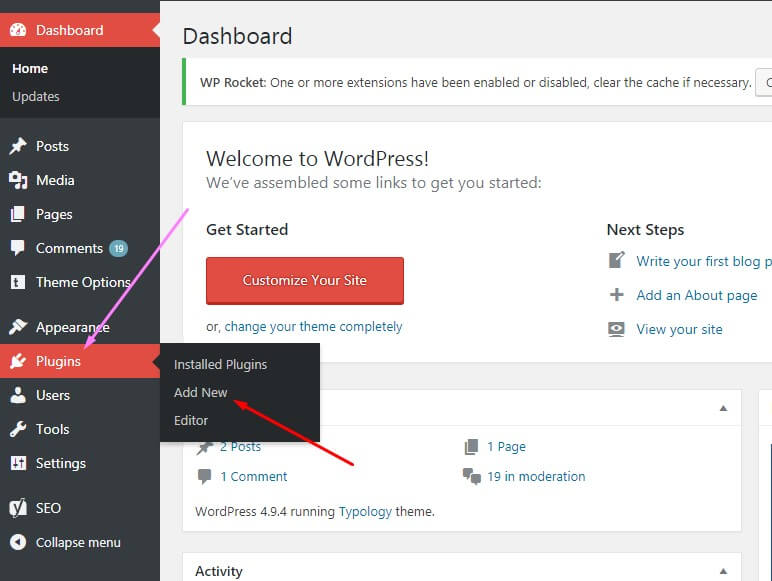 Now upload the downloaded ShrtFly – URL Shortener.zip file and click on Install Now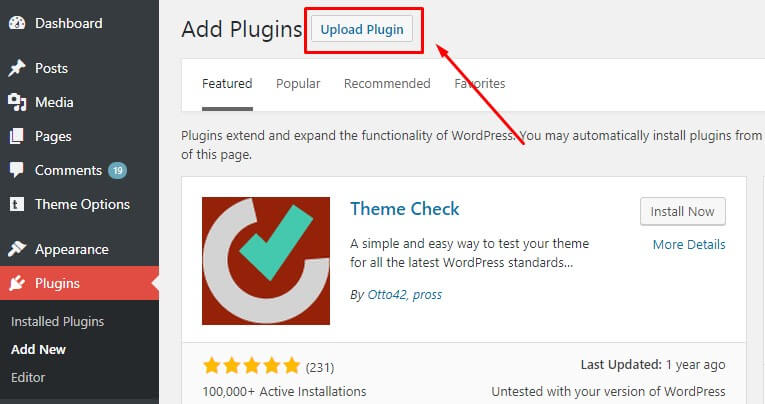 It takes less than 2sec to upload then click on Activate Plugin.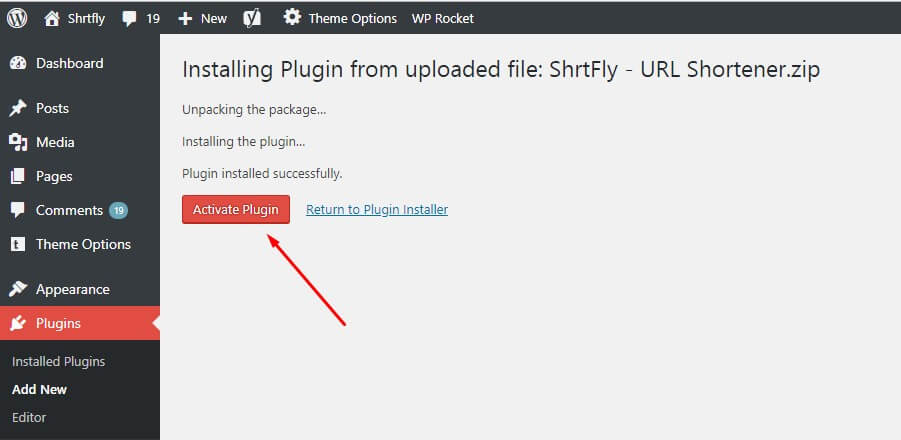 The plugin was successfully activated on your WordPress website now time for the settings configured.
Now go to the Settings Option and select ShrtFly Settings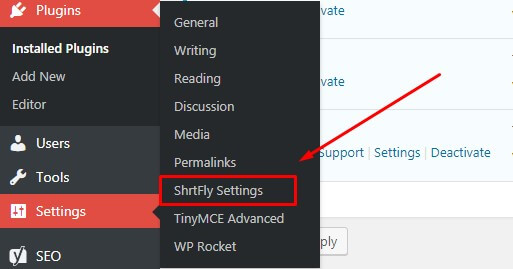 Now you can see there are 3 options in the Plugin settings.
Token Key:

Important

Domain:

Important

Patterns:

Optional

only for Advanced Users
#1. Token Key: It is a simple unique API code of your account identity just copy and paste it into the Token Key option of the plugin you can find your token key here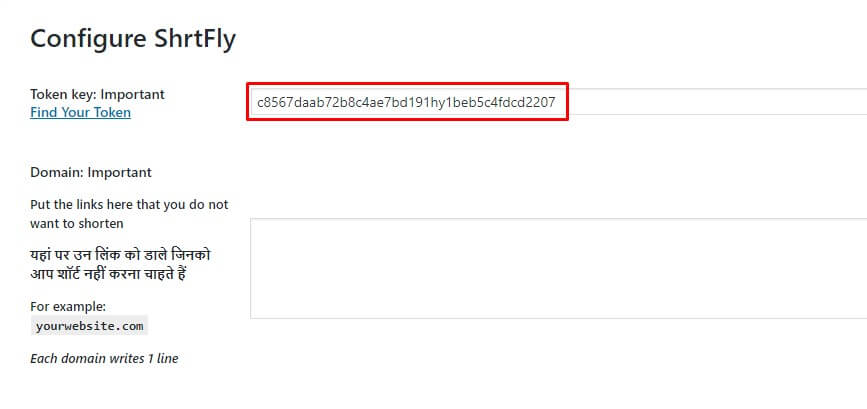 #2. Domain: It is very important to fill out Put the links here that you do not want to Shorten if you do not want to run the ShrtFly script on the whole website or links. Just put those domains which you do not want to short like your website name,  Facebook page, Instagram page, etc, and then save the settings. If you do not fill in the website links the plugin automatically Runs on the default settings and short each and every link.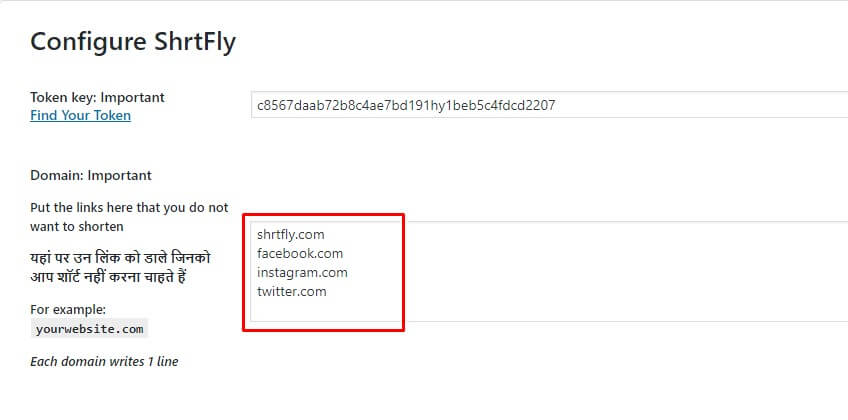 #3. Patterns: It is for advanced users only so no need to tell them about this feature an advanced user can understand it very easily without any documentation…
Final Words: Please do not download this plugin from any other places maybe the files are infected by viruses or worms. So Download ShrtFly WordPress Plugin from here. If we share the plugin anywhere else we will inform you about that updates.
If you have any suggestions or feedback please comment down below or mail us at support@shrtfly.com we are ready to help you to make our services to the next level.
Note: The ShrtFly WordPress plugin is no longer working after the v2.0 update.